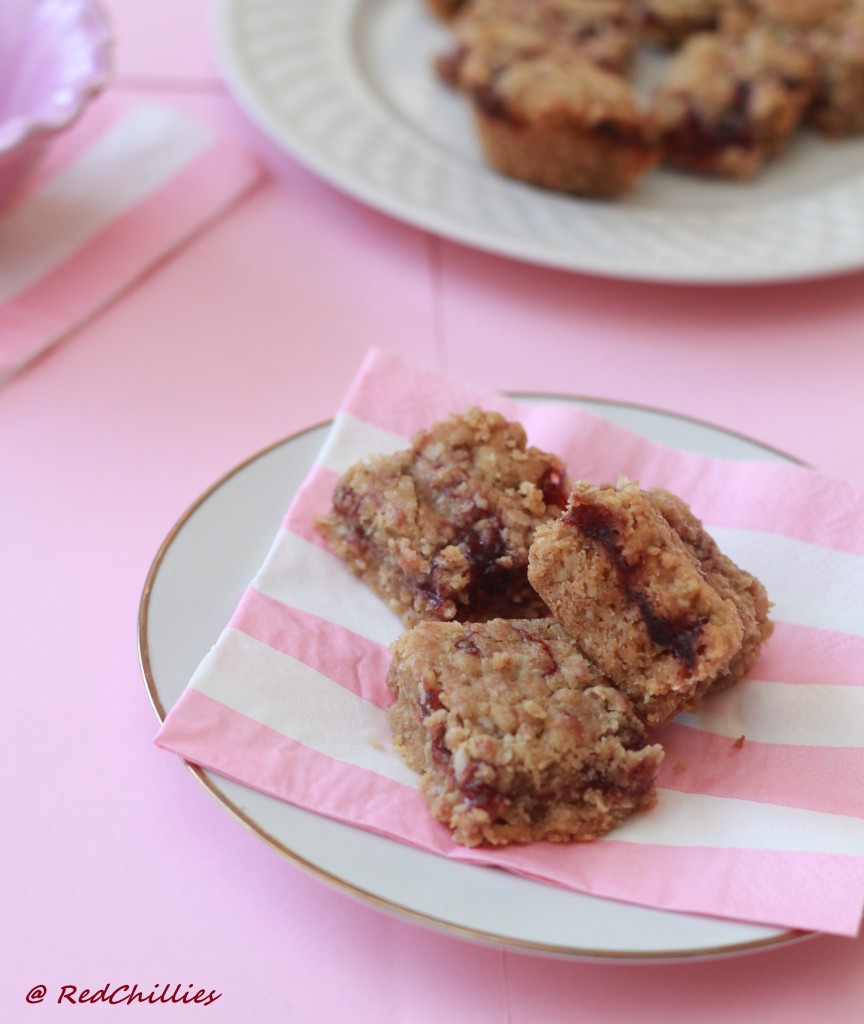 These bars are delicious, adaptable and very easy to make. You can substitute any preserves of your choice like raspberry, peach etc. I usually have strawberry preserves on hand and so I used it in this recipe.   
The crust in many ways reminds me of the one that I had made for Apple crisp.I was in a hurry when I made these and so did not have the time to take good pictures. Trust me the pictures do not do justice to the taste of these delicious bars. These make a good snack and great accompaniment with tea or coffee.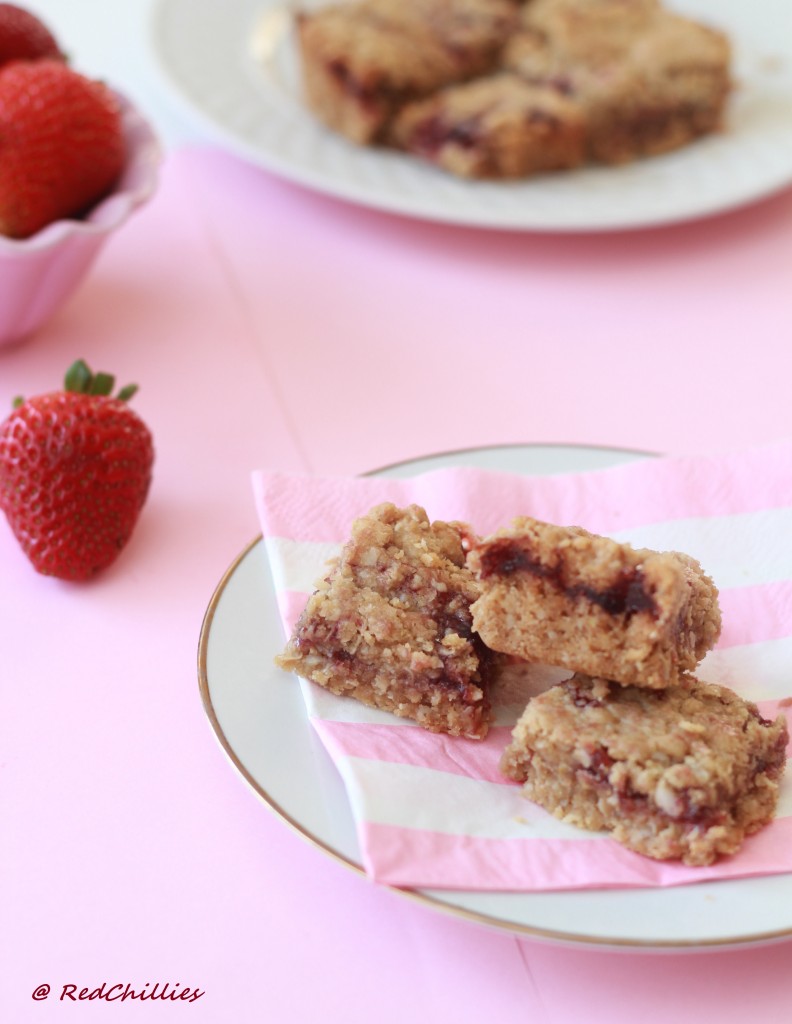 Adapted from: All Recipes
 Ingredients:
1 1/4 cups All purpose flour/maida
1 1/4 cups quick cooking oats
1/2 cup sugar
1/2 tsp baking powder
1/4 tsp salt
3/4 cup butter ( melted)
2 tsp vanilla extract
3/4 cup strawberry preserve (substitute with raspberry or any other flavor)
1/2 cup coconut flakes
Method: 
Pre-heat oven to 350 F. Grease a square baking pan and set aside.
Take a bowl and in that first combine dry ingredients AP flour, oats, sugar, baking powder and salt.
Add melted butter and vanilla to this and mix until crumbly. Measure 1 cup of this crumbly mixture and keep aside.
Take the remaining mixture and press the crumb mixture evenly in the baking pan. Use the tip of your fingers to even it out and making sure there are no spaces.
Take spoonful of the preserves and spread the preserves over the crust. Continue until the entire crust is covered.
Combine the coconut flakes to the reserved crumb mixture and it sprinkle over preserves and press lightly.
Bake 25-30 minutes or until coconut is lightly browned. Cool and then cut into desired shapes.