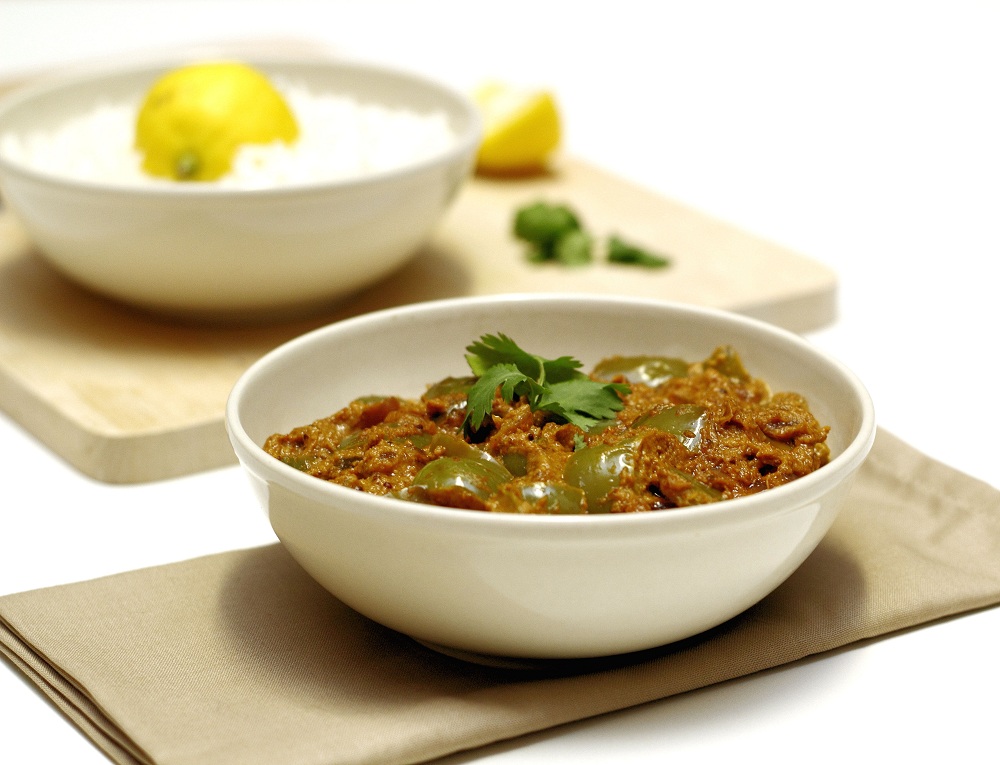 While there are many ways of cooking capsicum, this way of cooking capsicum/bell pepper is my all time favorite. For starters the pungent capsicum is cooked in a coconut masala which has a balanced combination of the essential 4 S. The four S's being sweet, spicy, salty and sour. So when the bell pepper gets cooked in this masala it forms an enticing combination. 
I may be a little biased here, because I enjoy vegetables cooked in a spicy coconut masala/sauce. That is how I grew up eating and this dish transports me back home giving me that warm, comfortable feeling. 
Apart from its taste, the other aspect I like about this Capsicum Masala is that it is easy to cook. After coming back from work, all I long for is to make something easy, healthy yet delicious and this one fits the bill. While the onion, capsicums are cooking in the pan, I grind the masala and add it to the pan. Since everything cooks fast, this dish gets done in a jiffy. Make some daal like "Daali thoy" and you have a wonderful lunch/dinner. Life could not get any better than that!
 The coconut masala is very versatile and you can customize based on your own taste. Also you can substitute bell pepper (referred to as capsicum in India) with okra (lady's finger), brinjal (eggplant) or even potatoes.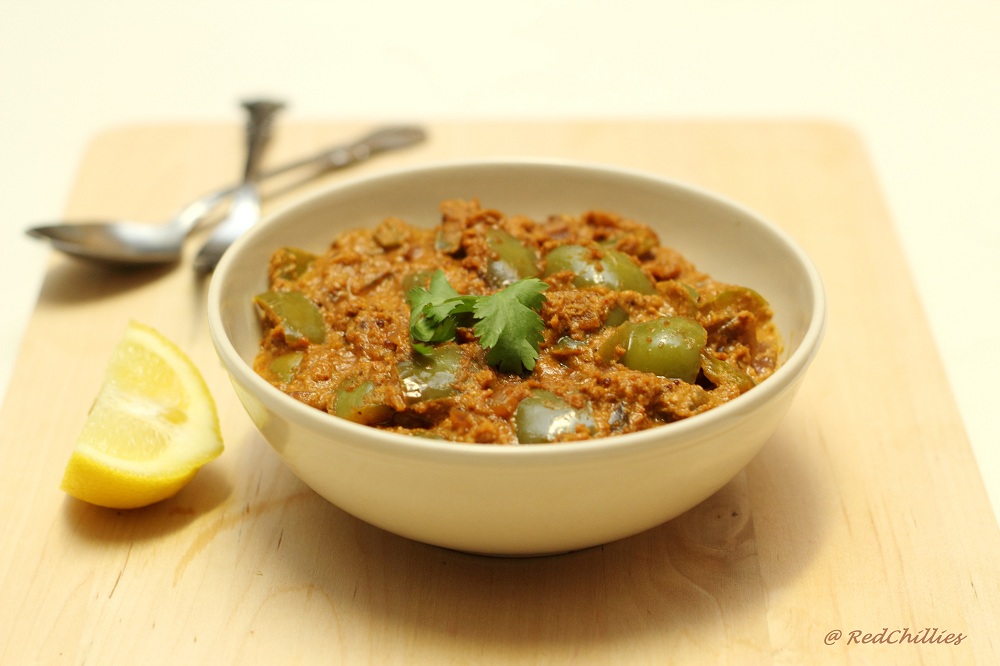 Ingredients 
2 big capsicum/ bell peppers [substitute with okra, brinjal, Tindora, potato]
1 medium onion
¾ cup shredded coconut
1 Tbsp  tamarind paste
Little jaggery (for taste)
Coriander leaves (garnish)
1 tsp Mustard seeds
Asafetida (a pinch)
Salt
 oil 
Ingredients to roast 
1 tsp urad daal
½  tsp coriander seeds
1/4 tsp methi seeds
½ tsp sesame seeds
¼ cup peanuts/ground nuts
3-4 red chillies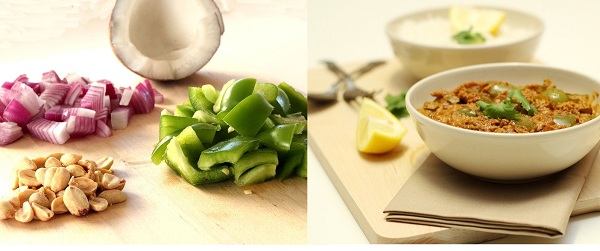 Preparation: 
Wash all the capsicum/bell pepper thoroughly, chop into bite size pieces and keep aside. (not too small)
Peel the onion and chop it into small pieces. Chop the coriander leaves and keep aside.
Roast all the ingredients in little oil on low flame one by one and keep them aside to cool.
Grind the coconut along with red chillies, salt, tamarind paste and water.
Half way through add the roasted ingredients and grind it to a smooth paste. Add water as required. The paste should be a little thick and not too watery.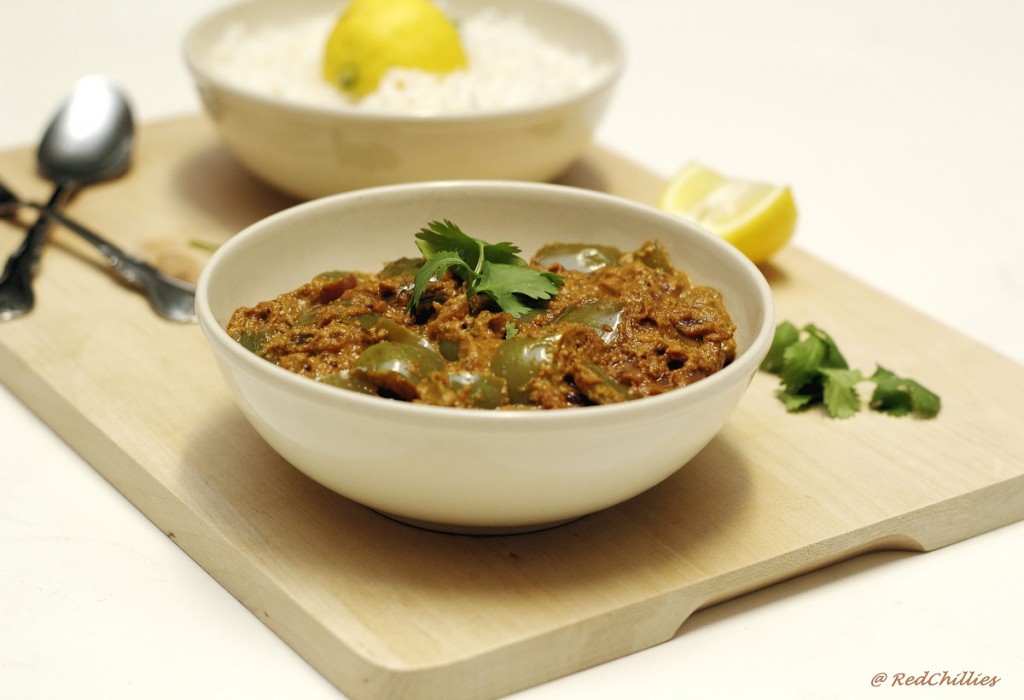 Method:
Heat oil in a thick bottom pan, add mustard seeds and let it splutter. Next add the asaferida and mix.
Add the diced onions and sauté until it is semi cooked.
Increase the heat and at this point add the chopped capsicum. Stir well.
After the capsicum is cooked, add the ground masala, salt, jiggery and mix well. Sprinkle water in between and keep mixing as required.
Cover with a lid, stirring in between. Once the masala is cooked, stream in little bit oil. Mix and garnish with chopped coriander leaves.
This can be served as a wonderful accompaniment with rice or rotis.