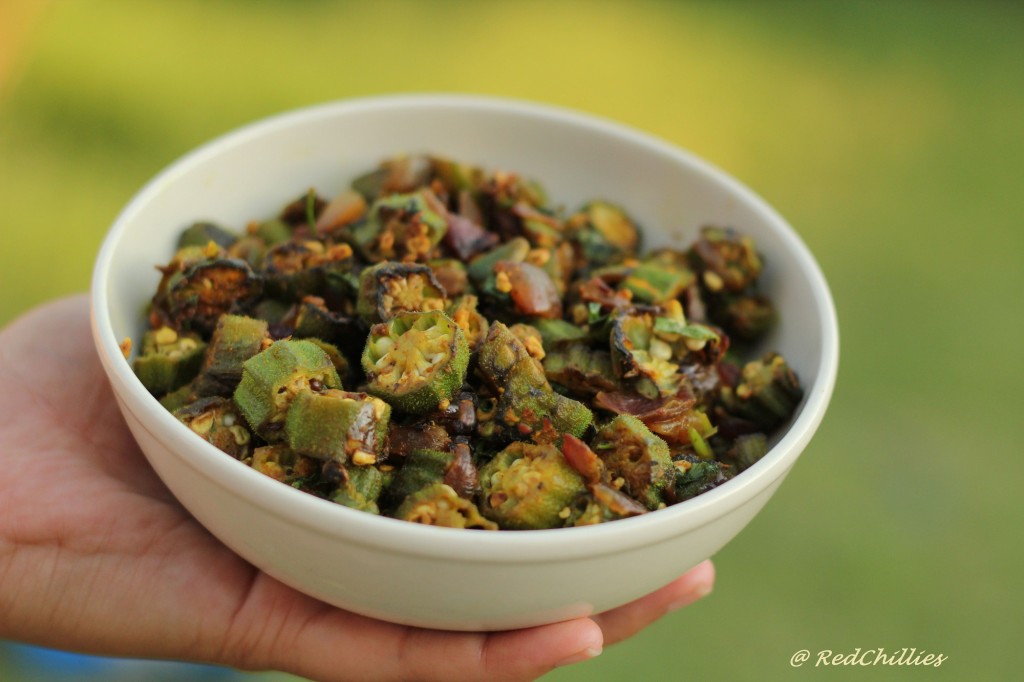 In our house okra is one of our favorite vegetable. Thankfully we get this all the year around in our grocery stores and so there is no dearth of okra related recipes in our household. It regularly makes its way onto our table in the form of Okra raita, okra coconut curry, Spicy bhendi curry etc. But this simple and easy okra fry is our all time favorite. 
We like the okra in this fry to be crispy (not mushy) and so I do a trick while cooking this. I first cook the okra/bhindi/lady's finger until it turns brown and crispy and then in the second step add the chopped onions and garlic. I know this is unlike the standard fry in which the onion is cooked first followed by the vegetable. But trust me on this, adding bhendi first gives it good room to turn brown and crispy and then by adding the onion later it retains the crispiness of the okra.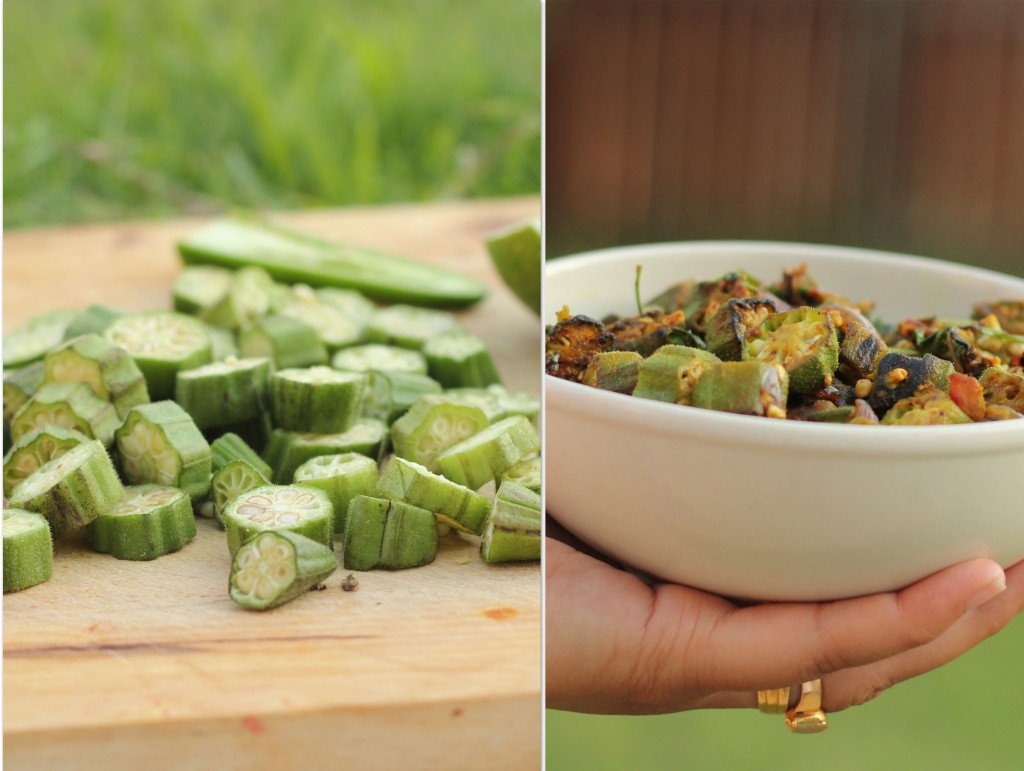 Also we like this sabji/fry with less of masala and hence I do not add too much masala to this. I do add kitchen king masala at times, but that is optional. 
Tips to get rid of stickiness in okra/bhindi:
Wash the bhindi and pat it dry before chopping. Dry it with clean cloth or with paper towel. If there is any moisture left, then it will make the okra sticky while cooking.
Also for most of my okra dishes I use a wide pan (not deep) and cook the okra on medium high heat and keep stirring in between. Add oil in between.
I also avoid covering it with lid (in the initial stages) and do not sprinkle water to cook.
On a final note, please do not forget to leave your comment on the Gourmet mushroom Giveaway. The last day for this is July 10th.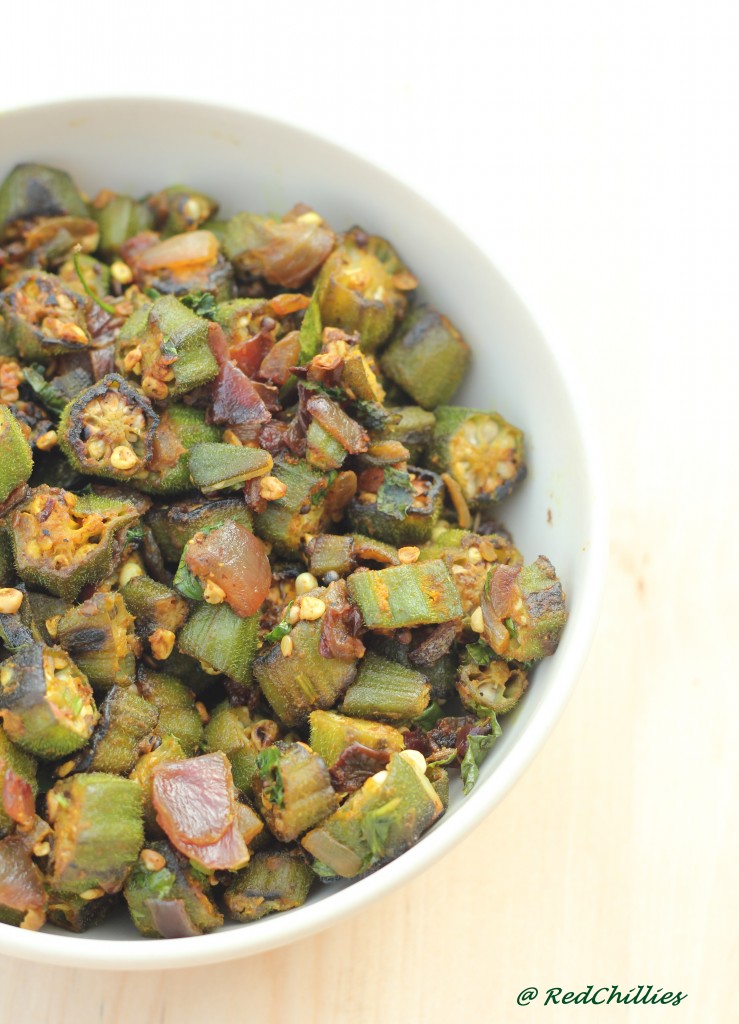 Ingredients:
1 lb fresh okra/lady's finger
1 big onion (chopped)
2-3 garlic pods (peeled and crushed)
4-5 curry leaves
1 tsp mustard seeds
1 tsp cumin seeds/jeera
1 tsp kitchen king masala (optional)
1 Tbsp chopped coriander leaves (garnish)
1/2 tsp turmeric powder
1/2 tsp red chilli powder
2 Tbsp oil
salt to taste
Method:
Wash the okra thoroughly and pat them dry. Make sure there is no moisture, otherwise okra will become sticky and slimy when cooking.
Cut the top and the tail of the okras and chop them into small round pieces.
Heat oil in a big wide skillet, add mustard seeds, cumin seeds, curry leaves and let it splutter.
Increase the heat to medium high and add the chopped okra/bhendi and stir it in intervals. Depending on the quantity this will take quite a bit to cook and turn crispy and brown.
Add salt, chopped onion, chopped garlic and fry until it turns light brown or translucent.
Add turmeric powder, red chilli powder, kitchen king masala. Mix well and cook for another 2-3 minutes until the powder is well coated.
Garnish with chopped coriander leaves and stir well.
Serve hot with roti or yogurt rice /daal rice.