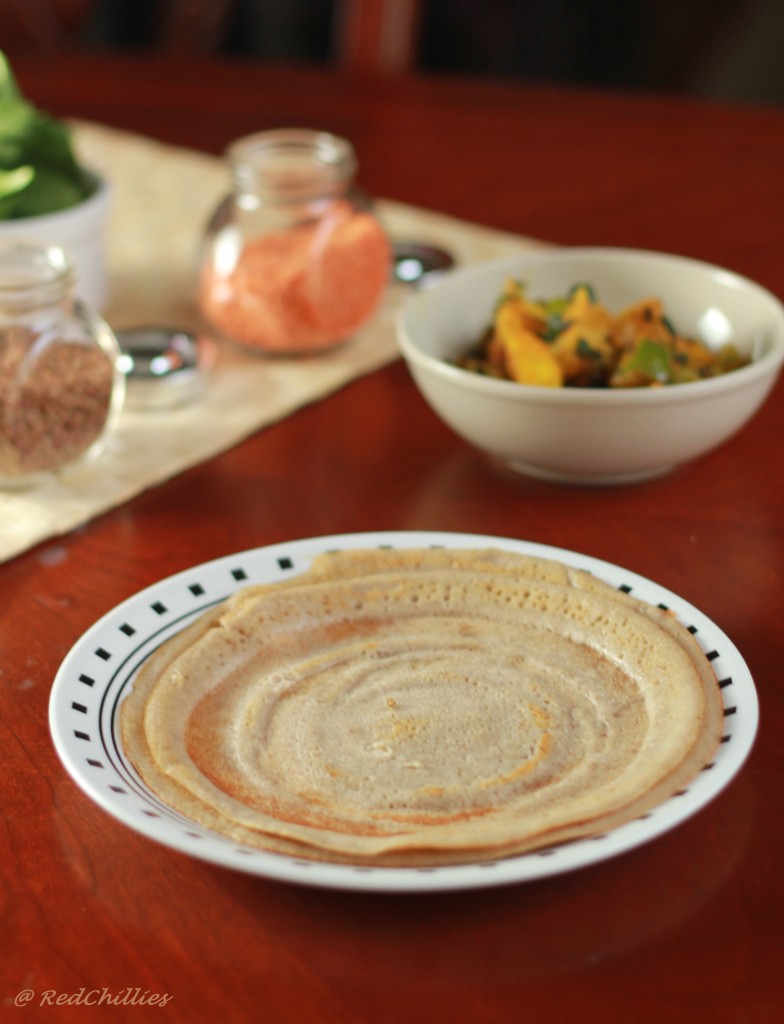 Konkani cuisine uses lot of Horse Gram (called as Kulith) in its cooking. There are so many recipes like ghashi, koddel, idli, the regular saar/upkari and this Dosa which uses Horsegram. People who are not familiar with this bean are surprised when I mention the different recipes that can be cooked with it especially the Idli and Dosa part. 
Horse gram is nutritious and is an excellent source of iron and molybdenum.  It is considered helpful for people with iron deficiencies, weight loss and maintaining body temperature. It is also recommended for people who have knee pain problems.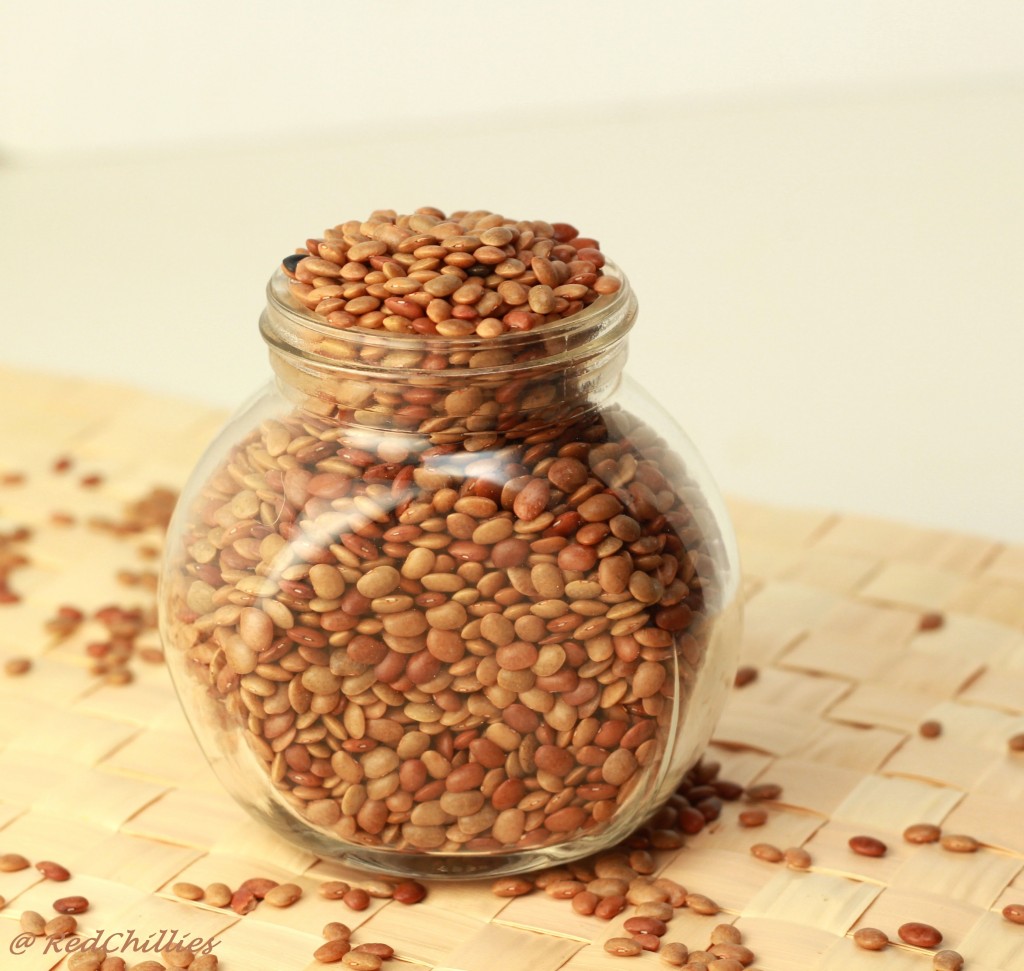 There is no much difference in taste with the addition of Horse Gram in this batter. However if you are not used to eating this or having for the first time, then you may feel a slight after taste different than that of regular old dosa. But this can be overcome by serving this along with good chutney or a side dish. 
Category: Requires Soaking, Grinding and fermenting.
Recipe Source: Aayi's Recipes
 Ingredients
1 cup raw rice (Regular/  I use Sona Masuri rice)
1/2 cup horsegram
1/2 cup urad dal
2 Tbsp chana dal
Salt
oil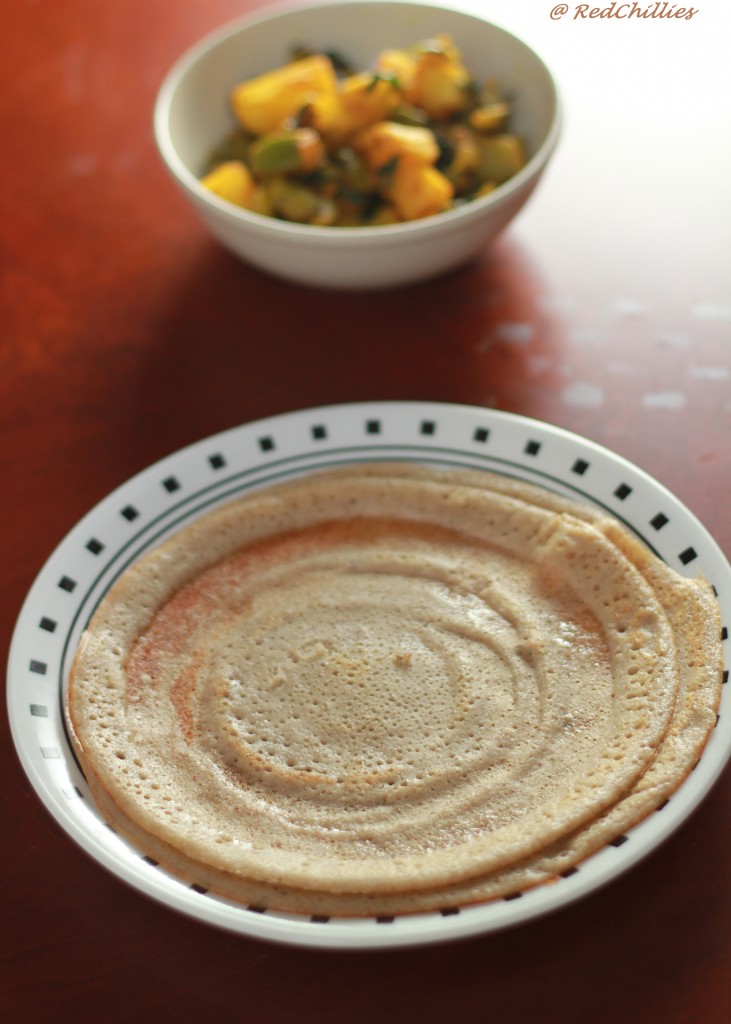 Method:
Soak the rice, horse gram, urad daal and chana daal in enough water for about 7-8 hours.
Grind all the above soaked ingredients together with enough water. Do not use too much water, just enough so that the mixer/grinder motor can move.
Transfer the batter to a container, cover it tightly and set aside for at least 10-12 hours.
After that the batter should have been adequately fermented. Add salt and water as required. This batter is similar to urad dosa batter.
Making Dosas
Heat a Dosa Tava on medium high heat. Make sure it is lightly greased. Sprinkle some water on the tava.
Now pour a ladle of batter in the centre, spread with the back of the ladle to form a big circle.
Pour a tsp. of ghee or oil over and around it. Let it cook for a minute until the bottom part has lightly browned.
Turn with a spatula when crisp and flip onto the other side. Let it cook for another 30 secs.
Take the dosa out and serve hot. Continue making dosas similar way with the remaining batter. Serve hot with chutney. I served with potato capsicum sabji.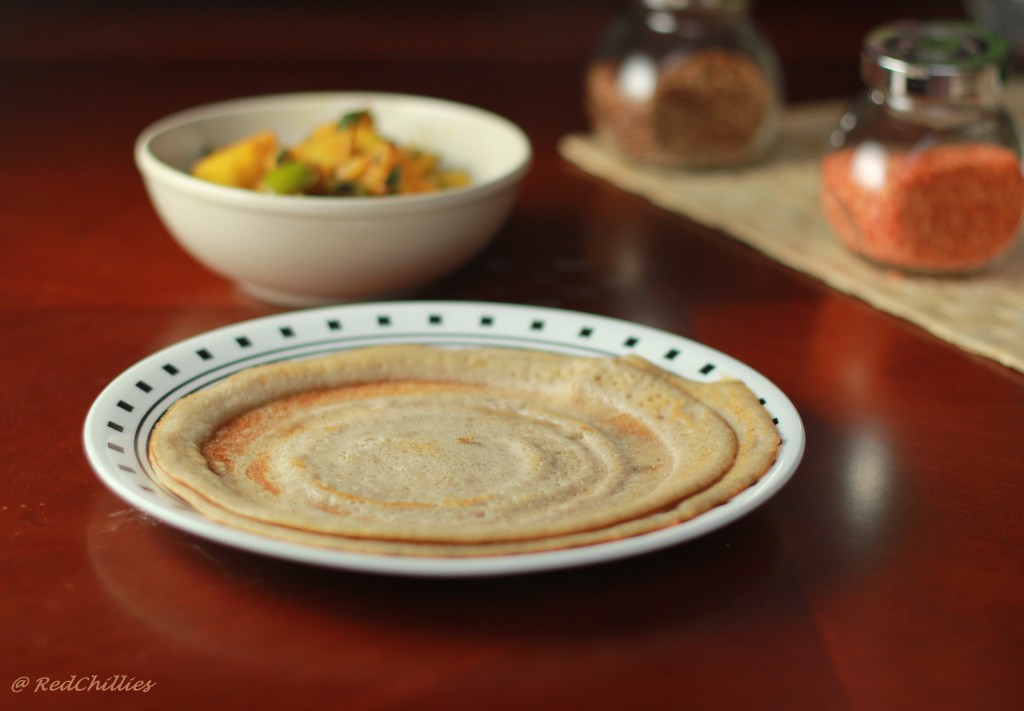 tt